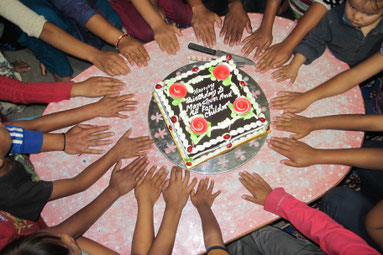 The future of Singla and Khorla rests in the hands of the next generation. A good school education therefore plays a major role. In 2008 Som Bahadur Gurung and Therese Baenziger started the children's project together in Thankot, 15 km outside of Kathmandu. 6 children from Singla who come from poor or difficult family backgrounds were taken into a private house. The children still live in the house as a large family and are looked after by 3-4 local adults.
In order to guarantee the future of the children and their families from the children's project, T.Bänziger founded the Friends of Singla Nepal foundation on May 13, 2016 together with Margrit Gyr and Nadja Kramer, based in Lyss (Switzerland).
Today 10 children from 8 to 20 years of age live in Thankot and attend a bilingual (Nepali-English) private school. A child attends the local public school. After the 10 official school years, 5 young people from the children's project entered a multi-year college education so that they can learn a profession in the health care sector, dental technology and biology.
The schoolchildren and students live together in Som Bahadur's large household, in a private house. The FOS-Nepal Foundation supports and finances this children's project with the help of sponsors from Switzerland. FOS enables them to graduate from school, helps them choose a career and supports them financially.
A child costs around 700 euros / CH per year. Sponsors are always welcome whether short or long term.
Maya is the house mother. From time to time her mother helps in the house. In addition, Som's father also lives in the house for 2 years.
Maya, has been working in the children's home since 2009. She comes from Khorla and has an 15 year old son who also lives in Thankot. Maya is responsible for the organization in the house and is the left hand of Som Bahadur. Maya's mother often lives and works in the children's project as well. She lives in Khorla, a small mountain village near Singla, and comes to the house in Thankot to help out from time to time.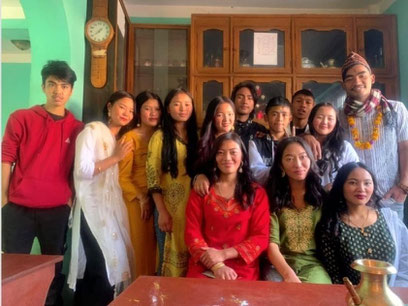 The FOS Foundation makes it possible for these young people to graduate from high school, helps them choose a career, and funds their college education.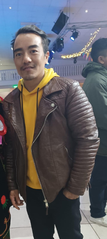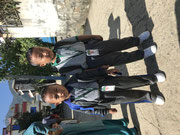 Pushpa Raj is married and has 2 boys. After an apprenticeship as a locksmith, he now lives and works in Cyprus.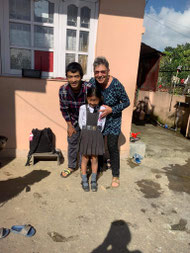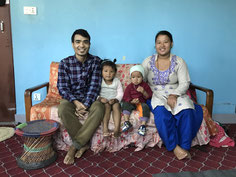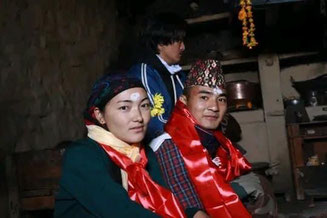 Jit, the eldest of the 4 brothers, has 2 children and lives and works in agriculture in Singla. He supports Som in his projects in Singla and Thankot.
Bir Bahadur is married. He has a daughter and a son. He is a social worker and has been working in Malaysia since Jan.23
Suk Bahadur graduated from the Military Academy in India and is deployed in the Nepalese Army in India. He is married since 2022. On home leave he lives in Singla mountain village and makes visits to Thankot.
We also financially supported students like Suman and Sonja in their training to become teachers. Both live and work today in the mountain village of Singla.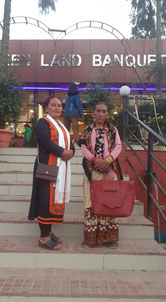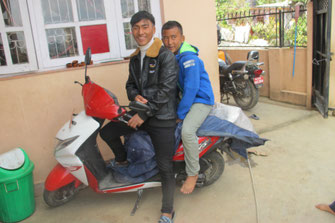 Maya with Saili, wife of Shere. Sisana and her two brothers are frequent visitors to the Thankot children. Since the death of her father in 2019, the foundation has been supporting the 3 children and the widow Saili
After the devastating earthquake in April 2015, the old house had to be demolished. For about a year, the extended family lived in a makeshift arrangement made of bamboo and corrugated iron, which was leaking everywhere.
With the help of the privately organized donation campaign in Switzerland, a new house was built for the children and they could move into in May 2016. Thank you for your generous support.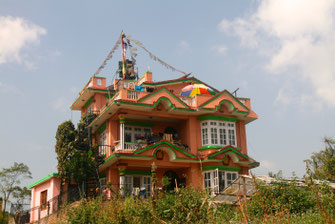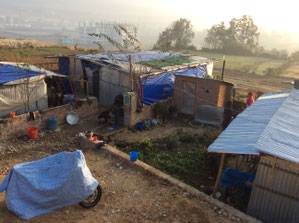 the temporary bamboo house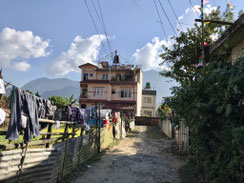 There are also people from Singla or Khorla living in the children's home who need some kind of support and help, be it medical or for other reasons. Maya's mother, for example, looks after the chickens and actively helps in the house and garden, or Som's father from Singla was taken in and looked after in the house in December 2018. He knots practical carrier bags from old rice sacks. In the summer of 2019 he returned to Singla.